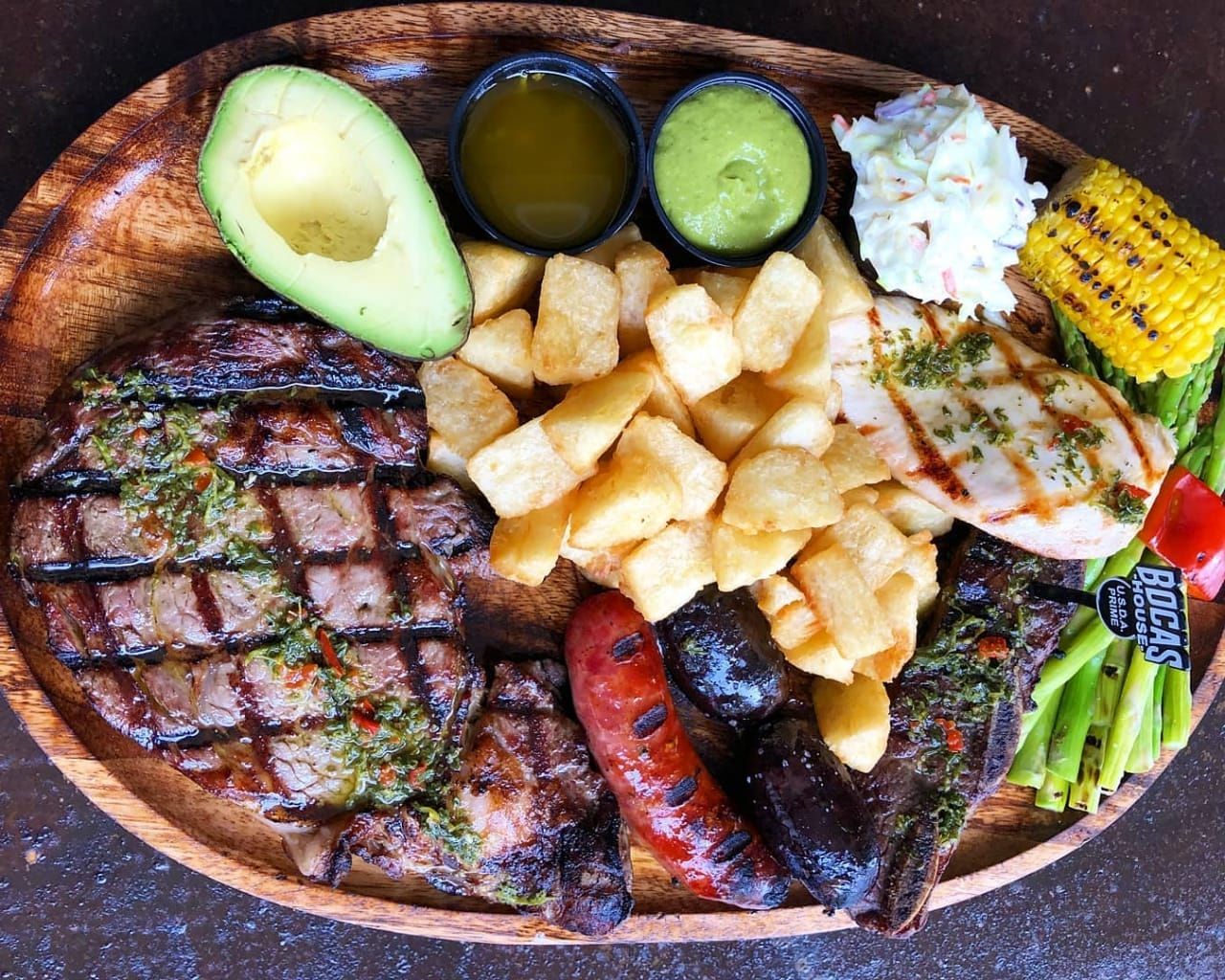 Bocas House: A Mesmerizing Fusion of Latin American Cuisines in Miami
Bocas House is here to stay in your hearts and awaken your senses. Our dream came to life in November 2016. Since then, we have been working on our gastronomic trademark: flavors made from scratch that create a unique experience.

Inspired by Florida's cultural diversity, we ventured into offering a fusion of Latin American cuisines that unexpectedly became a standard among Hispanics in Doral and Weston.

The first Bocas House opened its doors in Doral in April 2016, and since then we've been continuously creating flavors that awaken the senses. Our mission has always been to please those who visit us with a philosophy of comfort food, great service, and exquisite dishes and desserts.

Our gastronomic proposal embraces the fusion of Latin American cuisine and takes it to a whole new level. With more than 50 dishes on our menu – featuring USDA Prime Beef, specials during the week, Ladies Night, Happy Hour, and even healthy, low-carb options – we're the place where you can feel at home while enjoying a superior culinary experience.

If you've visited these cities and you're a dessert lover, then you surely know about the Milkshakes at Bocas House. We're famous for our crazy milkshakes, which are generous in chocolate, ice cream, and taste. Hardly anyone misses the chance to take a picture of our Milkshakes before taking the first bite.

Without realizing it, our Milkshakes made us pioneers among restaurants in Miami by establishing a new style of serving Milkshakes. This led to being ranked among the top places to eat in Miami by media outlets and local foodies.

DORAL,10200 NW 25TH ST # 101, FL 33172.

One year later, under the same concept but with a menu focused on healthy homemade flavors, we opened Bocas House Weston to offer a new family environment. If you like eating outdoors, our terrace is ideal for a great time and it's also a pet-friendly space; so if there's a furry family member, he/she can also tag along.

WESTON, 1793 BELL TOWER LN, FL 33326.

In 2018, we won Miami Herald's Munch Madness after competing against 64 local restaurants. These achievements motivate us to continue our firm commitment to constant innovation, looking for textures, flavors, and combinations that result in a diverse menu and new gastronomic experiences…

At Bocas House, we want to make you feel at home – we'll be waiting for you!

Follow us on social media @bocas_house and stay up to date with all the new things we have coming your way.